Based on the classic novel by Lewis Carroll, we follow Alice as she tumbles down a rabbit hole and is immersed in a wacky land filled with many zany characters. Get lost in Wonderland with Alice, you will never want to leave the tea party!
Individual tickets are $15.  Six special "Tea Party" Tables are available, seating six people, for $150. (You will enjoy your own tea party, food and beverages will be provided.)
Proceeds from ticket sales help defray the cost of royalties, costumes, and sets. Thank you for your support.
"Alice in Wonderland (Duffield)" is presented by arrangement with Concord Theatricals on behalf of Samuel French, Inc. www.concordtheatricals.com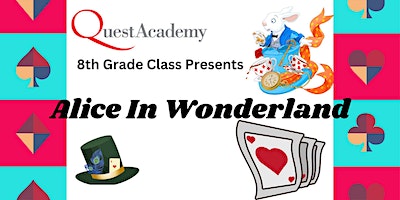 Dates: May 19th & 20th
Showtime: 7:00pm